We Don't Just Clean, We Care!
Tile & Grout Cleaning Molalla, OR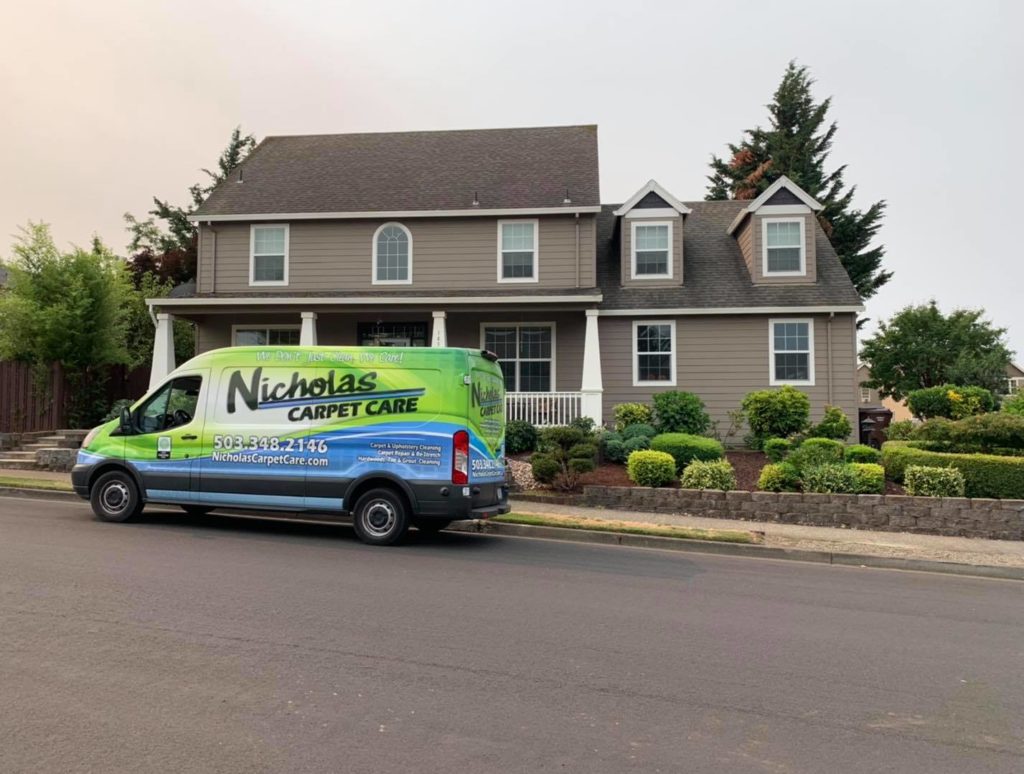 Top-Rated
Tile & Grout Cleaning in Molalla
Are you tired of having dingy tiles and grout? Your tiles and grout can become filthy quickly, due to being in high-traffic areas. You no longer need to look for tile & grout cleaning near me with Nicholas Carpet Care LLC. You can count on us to get your grout and tiles looking as good as new in a timely manner.
At Nicholas Carpet Care LLC, we are a trusted tile and grout cleaning company that has over 30 years of experience providing customers with the best tile & grout cleaning services and results. Our expert tile and grout cleaning team are highly trained and up-to-date on new techniques and methods to use on your grout and tiles. We use only the best equipment and eco-friendly products when performing our services. We aim to provide you with an easy process and an excellent customer experience. Our hope is to build your trust over time and become your trusted go-to company for all of your tile and grout cleaning needs. We also conveniently provide other services in Molalla, OR, such as; carpet repairs, carpet cleaning, upholstery cleaning, and more. Whichever service you need, you can depend on us!
Searching for
Tile & Grout Cleaning Near Me?
While it's possible for you to clean your own floors by hand, this isn't recommended. Not only will you not get the deep cleaning you're looking for, but it's also physically exhausting. Since grout is porous, dirt, cleaning residue, grime, and stains seep in and build up over time. This can cause your grout and tiles to look dirty, aged, and dull. Scrubbing your floors with chemicals can take a while, and it's only a temporary solution. Not to mention, harsh chemicals can break down sealants over time and aren't recommended. This is where our equipment and experience come in. Only professional-grade equipment and products are able to penetrate these surfaces and give them the deep cleaning they need. Our team will get your floors to shine again in no time.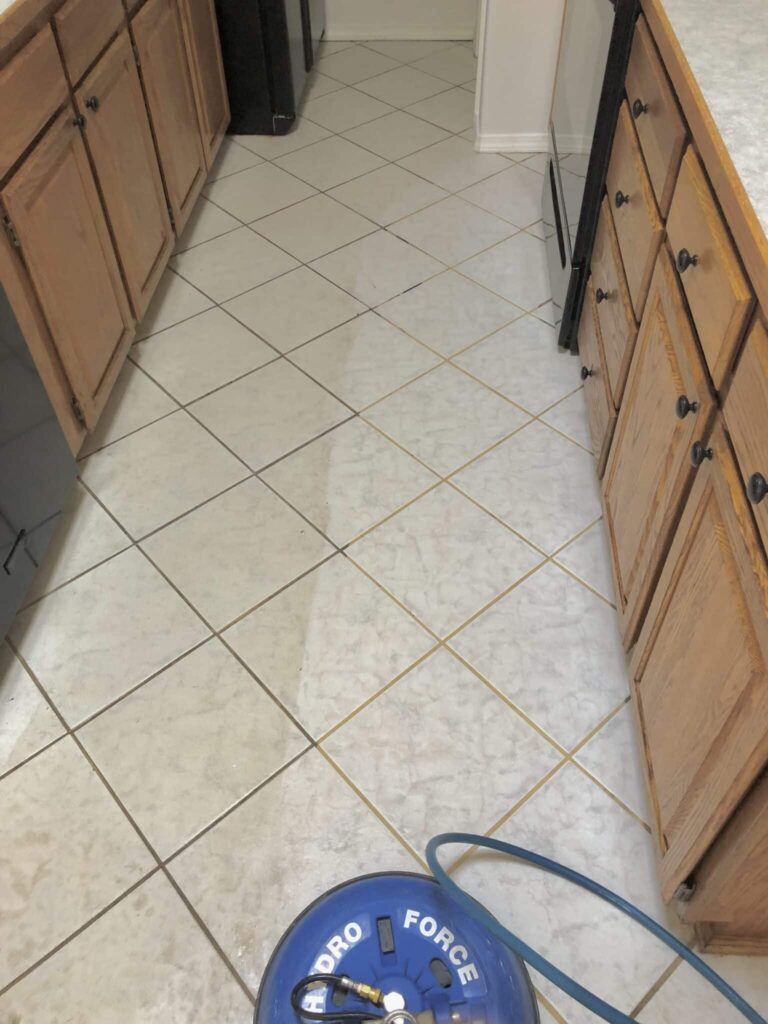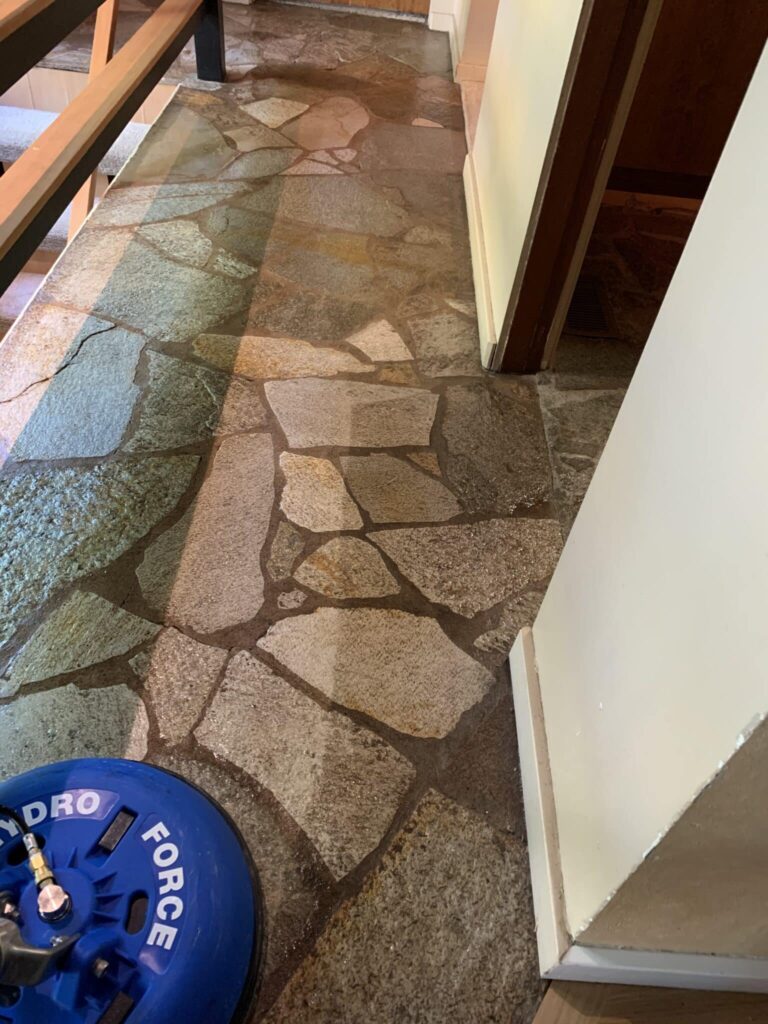 Expert
Grout and Tile Cleaning Molalla, OR Residents Trust
Once we've completed your grout and tile cleaning service, we will place a seal protector over your grout. Our seal protector is an excellent way to add a protective layer to your grout. The sealant prevents stains and grime from penetrating your grout causing damage and discoloration. Our sealant is waterproof and can help prolong the appearance and color of your grout. The process to clean and seal your grout will take a few hours; however, we will work quickly but efficiently so we can get out of your hair and you can get back to your daily routine.
Call Today
for Tile & Grout Cleaning in Molalla, OR!
Are you tired of spending a large amount of time scrubbing your floors and still not getting them as clean as you want them to be? At Nicholas Carpet Care LLC, we provide the best tile & grout cleaning in Molalla, OR. When working with our team, you can expect that we will put our skills, experience, knowledge, and training to the test with every job we do. We strive to deliver you with spotless floors that look like new again. To learn more about our tile and grout cleaning services, reach out to us today!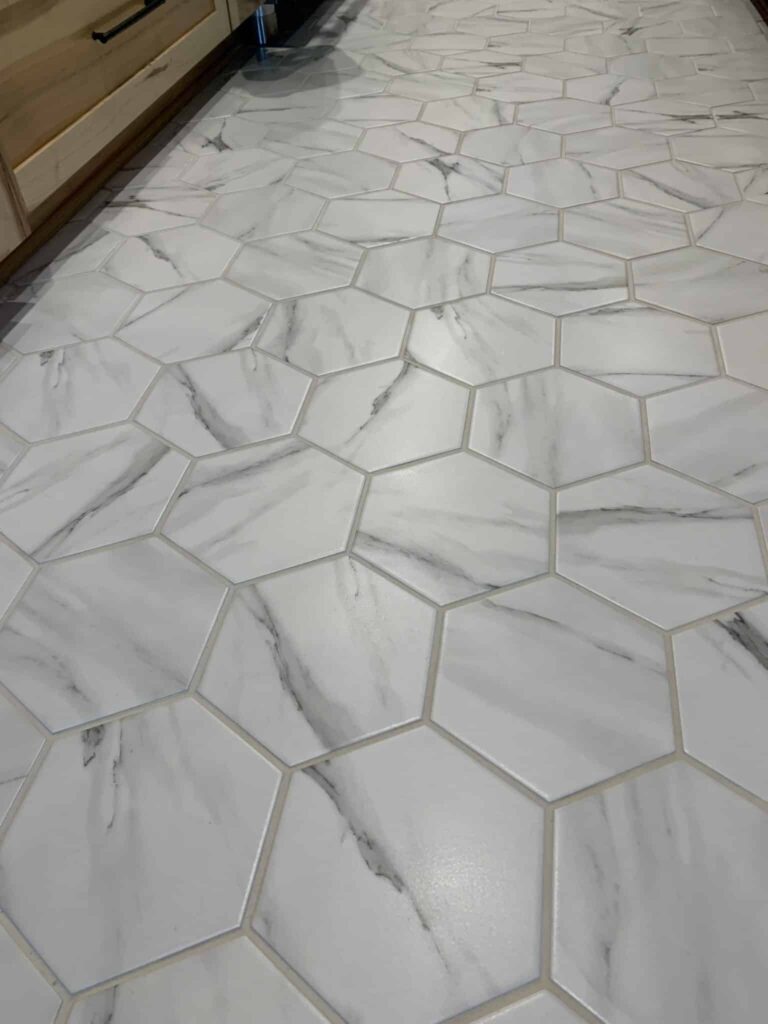 We hired *COMPANY NAME* for *SERVICE* and couldn't be happier with their service! From start to completion they were professional, on time, friendly, and were a pleasure to work with.
We couldn't be happier after the *SERVICE* service from *COMPANY NAME*. We will definitely be hiring them again in the future.
*COMPANY NAME* did an amazing job on our home. We would definitely recommend this company to anyone looking for professional *SERVICE*!
I highly recommend *COMPANY* to anyone who's looking for *SERVICE*. They were very thorough and reasonably priced as well!