We Don't Just Clean, We Care!
Upholstery Cleaning Portland OR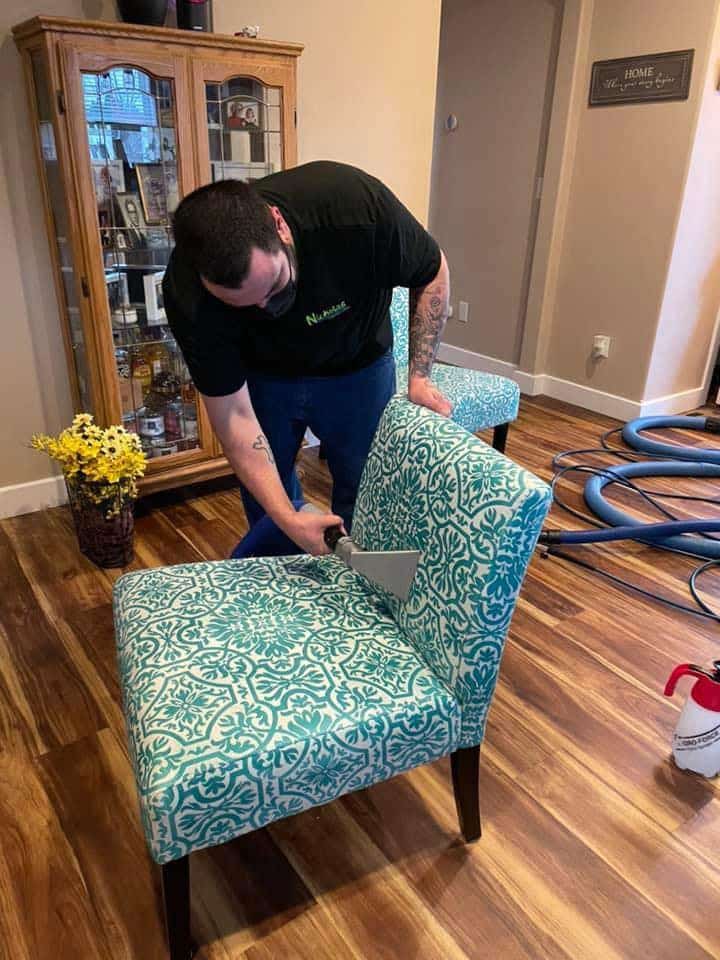 Upholstery Cleaning
Portland, OR Relies On
Finding the best upholstery cleaning services can be a hassle, but not to worry, we've got you covered! Here at Nicholas Carpet Care LLC, we have a team of trained professionals available for all upholstering cleaning needs in Oregon City. We specialize in cleaning upholsteries for residential and commercial customers in Portland and its environs. We take pride in offering our customers nothing less than 100% satisfaction.
As a local family-owned and operated business with 30 years of establishment, we have served a wide range of customers from homeowners to realtors and companies. Our team of furniture cleaning experts is known for quality cleaning and sanitation to maintain the integrity of upholsteries. Apart from our cleaning services, we also offer expert advice on upholstery maintenance.
Searching for
Furniture Cleaning Near Me?
Upholstery refers to materials, either fabric, padding, cushioning, or leather textile covers, that are attached to a piece of furniture. These materials are prone to damage over time due to tears and stains caused by people or pets. The right upholstery does not only offer an aesthetic appearance; it also makes the furniture more comfortable. However, dirty upholstery causes health concerns as it can harbor allergens and bacteria. This can leave lingering odors and reduce the air quality in your space. As a result, we use state-of-the-art equipment to eliminate stains, dirt, grime, and odor while maintaining the appearance and textures of your upholsteries. If you are looking for upholstery cleaning Portland, OR relies on, look no further!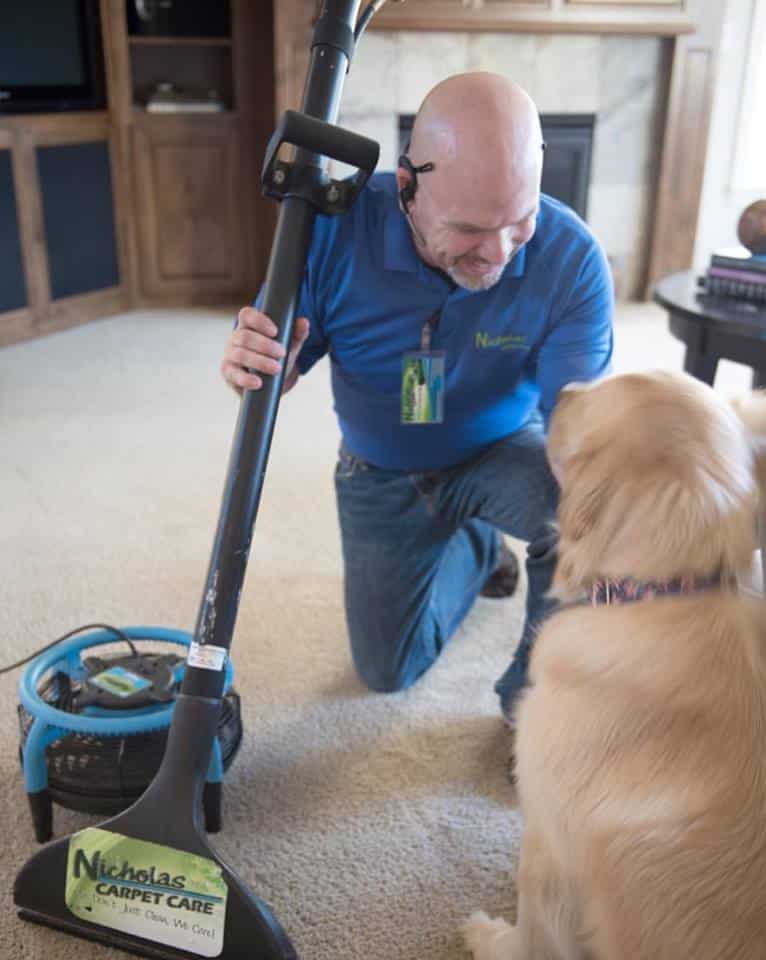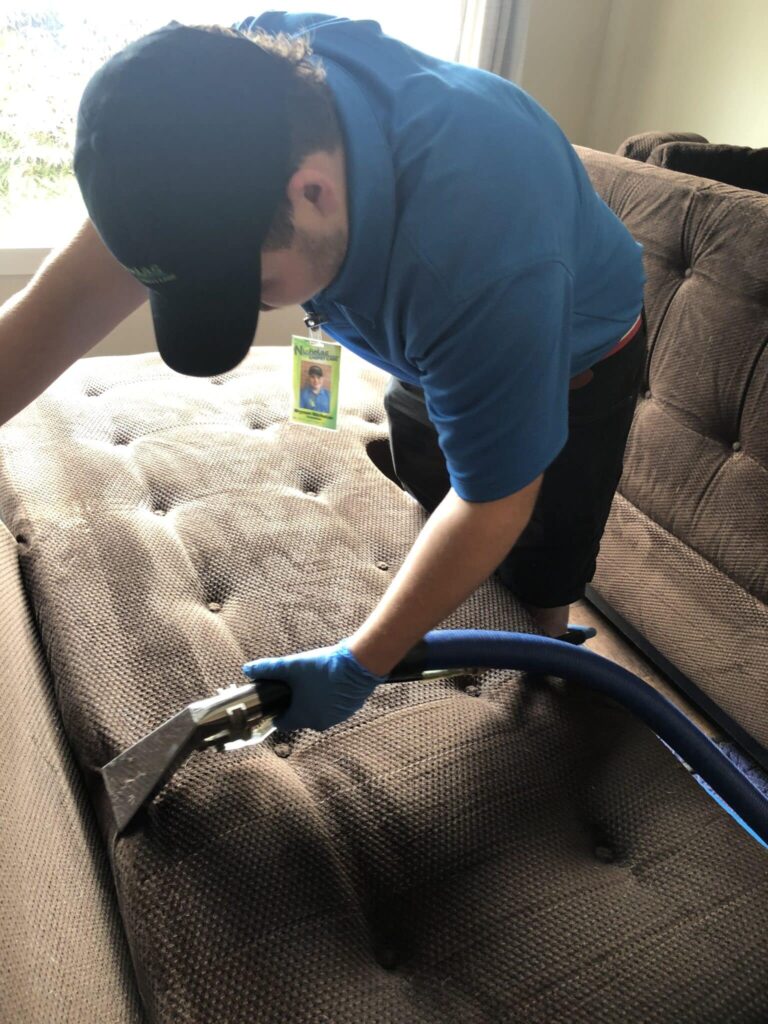 Expert Upholstery Cleaning
Portland OR Residents Trust
We understand that making the littlest mistakes, like choosing the wrong cleaning agents and sprays, could damage the upholstery. Thus, we make use of the best eco-friendly upholstery cleaner that is not harsh on the upholstery. In addition, we take note of the manufacturer's guidelines to ensure we use the right equipment while couch cleaning.
Portland is Oregon's largest city, which sits on the convergence of two rivers – Columbia and Willamette. The city is known for its bridges, bicycle paths, microbreweries, coffeehouses, and parks. With a population near 700,000, Portland is the 26th most populous city in the United States and the 6th on the West Coast. With easy access to water, transportation of goods in the city is easy and efficient. Portland's culture is mostly driven by a young, well-educated, and liberal population. It is a great place for tourists looking for an affordable and intriguing experience. Call today for upholstery cleaning in Portland, OR locals trust! We also offer professional carpet cleaning, carpet re-stretching, and tile and grout cleaning.
Call Today
for Furniture Cleaning in Portland, OR!
Nicholas Carpet Care LLC uses cleaning agents which are eco-friendly and non-hazardous to the health of your workers and families. We are enthusiastic about building a long-lasting working relationship with all our customers. We trust that if you are ever in need of upholstery cleaning near me, you will give us a call. We are here to relieve you of the stress of cleaning and provide the most effective and affordable upholstery cleaning Portland OR services. We are constantly learning and upgrading the quality of our services to set and exceed industry standards. Please, don't hesitate to ask us questions about your upholstery cleaning project. You can also schedule a free in-home inspection with us today. We look forward to hearing from you soon!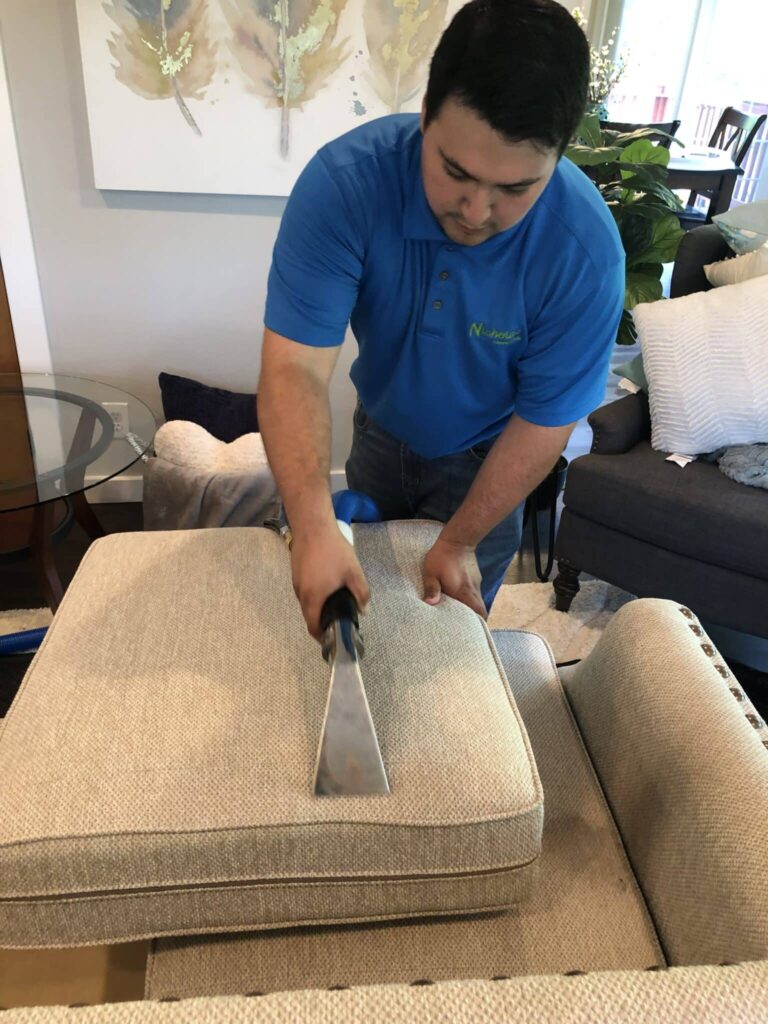 We hired *COMPANY NAME* for *SERVICE* and couldn't be happier with their service! From start to completion they were professional, on time, friendly, and were a pleasure to work with.
We couldn't be happier after the *SERVICE* service from *COMPANY NAME*. We will definitely be hiring them again in the future.
*COMPANY NAME* did an amazing job on our home. We would definitely recommend this company to anyone looking for professional *SERVICE*!
I highly recommend *COMPANY* to anyone who's looking for *SERVICE*. They were very thorough and reasonably priced as well!