We Don't Just Clean, We Care!
Upholstery Cleaning Canby OR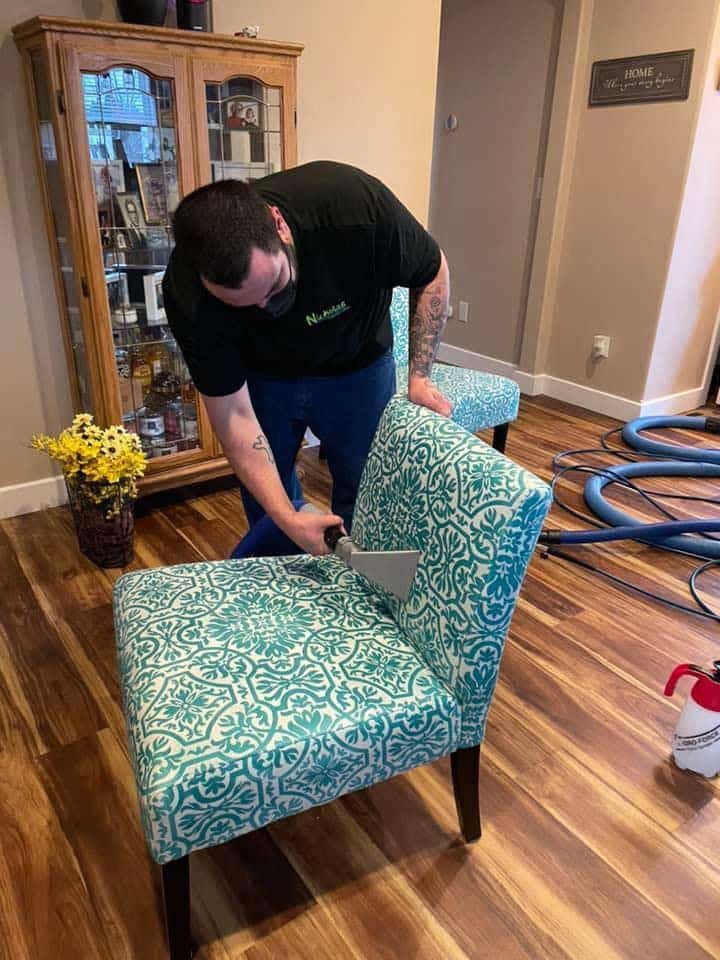 Top-Rated
Upholstery Cleaning in Canby
It is a well-known fact that upholstered furniture, from sofas to chairs, goes through a lot of wear and tear in the home, especially for homeowners with kids, pets, or those that regularly host guests. In such scenarios, it's almost impossible to avoid dust, stains, blemish, dirt, and germs from entering the home, with a significant amount of these buildups accumulating on upholstered fabrics and furniture.
Dirty upholstery can have several adverse side effects, from health concerns to lower aesthetics, odors, shortened lifespan, and loss of value. For this reason, homeowners should always clean and maintain their upholstery regularly. However, you do not have to engage in the hassle of cleaning your furniture; Nicholas Carpet Care is here to offer you comprehensive upholstery cleaning services.
Being a family-run business, we provide thorough cleaning services centered on delivering a tailored and positive experience for each client. Our company features top professionals that take care of your interior cleaning needs safely and effectively. Operating from Oregon, we provide exceptional cleaning services and guarantee complete customer satisfaction with all the services we provide.
As part of our comprehensive cleaning services, Nicholas Carpet Care offers professional upholstery cleaning in Canby, OR, to match homeowners' requirements while maintaining top quality at competitive rates. We possess extensive expertise in all forms of upholstery cleaning, including furniture, sofas, fabrics, and couches. We have honed our skills over many years, and as a result, we are confident in our ability to tackle any upholstery cleaning job effectively.
Our upholstery cleaners are highly motivated, fully trained professionals dedicated to removing all stains from your furniture and restoring it to its original condition. We utilize the most advanced and up-to-date cleaning equipment, materials, and techniques to retain your upholstered furniture's optimal color, appearance, and freshness. Our commitment to using the best cleaning process ensures your property receives the most effective cleaning solution possible.
Searching for
Furniture Cleaning Near Me?
Our cleaning process first involves a thorough visual inspection, which our experts use to identify the job requirements and evaluate expected outcomes. Our technicians will visually inspect your upholstery. The specially trained technician will identify potential permanent stains and give you an evaluation of the desired results. Following the inspection, we select suitable cleaning solutions and inject them deep into the upholstered furniture at high pressure. Our experts employ steam cleaning, the industry-standard method for upholstery cleaning. This technique combines high temperature with a high-powered vacuum to eliminate every trace of dirt and allergens.
Our cleaning equipment features a high-quality water extraction machine that effectively breaks dirt, bacteria, and allergens in the fabric of upholstery items. Regarding sofa and couch cleaning, this equipment also draws out dirty water and chemicals, leaving behind no residue. We also utilize a comprehensive selection of non-toxic cleaning solutions that are safe for households with children and pets. We also make a conscious effort to use environmentally friendly options whenever possible.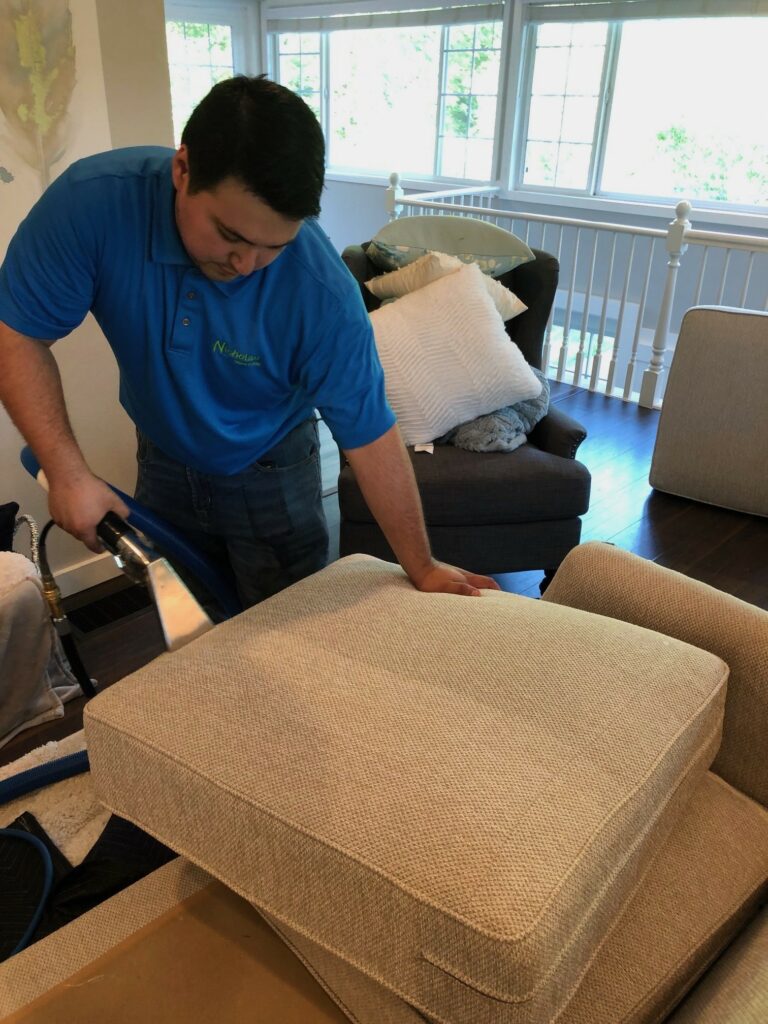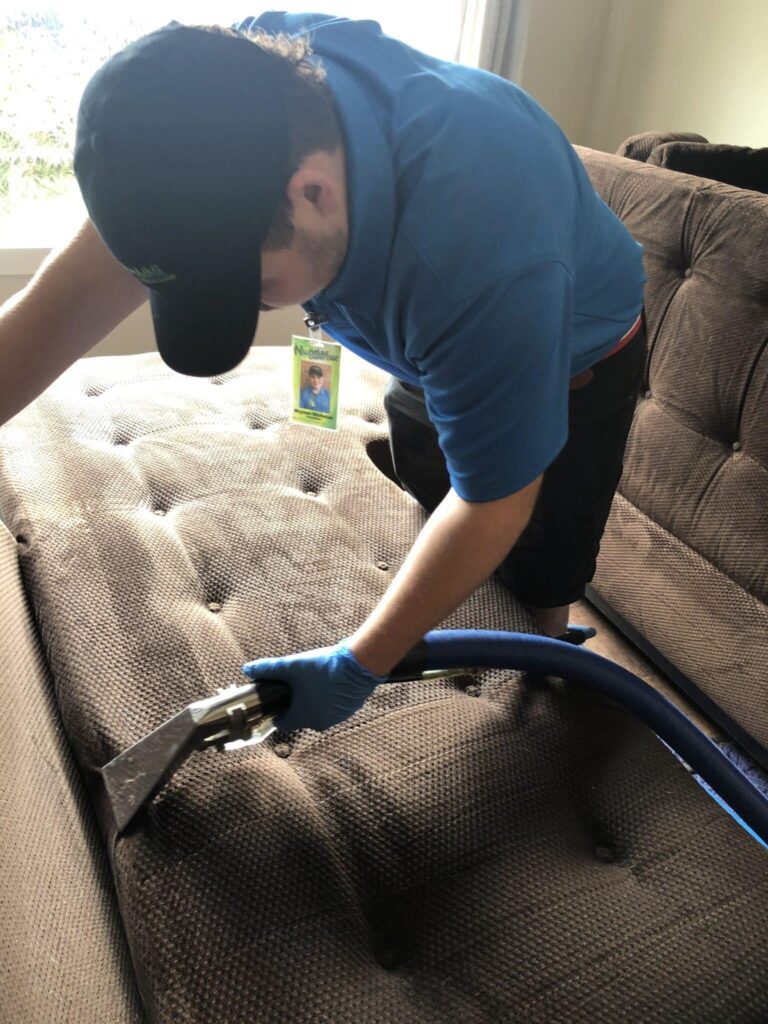 Expert Upholstery Cleaning
Canby OR Residents Trust
Given the numerous varieties of upholstery available today, it is vital to choose a service that possesses a comprehensive understanding of different types of upholstery and their specific needs. At Nicholas Carpet Care, we understand the importance of providing specialized care for your upholstered furniture, and we are committed to delivering the highest level of cleaning. Our ultimate goal is to give residents of Canby, OR, safe and efficient furniture cleaning solutions while minimizing the environmental impact.
Canby is a vibrant town located in Oregon and is a thriving part of Clackamas County. With over 18,000 residents, Canby offers a densely populated suburban atmosphere, with most residents being retirees or homeowners. The town is a major attraction for visitors due to its abundant green spaces and parks, which provides sufficient opportunities for outdoor recreation and relaxation.
Call Today
for Furniture Cleaning in Canby, OR!
Families and professionals can also benefit from Canby's thriving and supporting economy. For one, the educational institutions in the town are impressive, providing a rich academic standard for students. Easy access to basic infrastructure and well-rounded quality of life makes Canby a preferred place to live and raise a family. In a nutshell, Canby is a historic and close-knit town that boasts unique landscapes, stunning views, and a growing reputation as one of the top-notch places to reside in Oregon.
If you seek Canby upholstery cleaning near me, let Nicholas Carpet Care provide you with a rejuvenating upholstery cleaning experience that not only extends the longevity of your furniture but also guarantees safety and well-being for every occupant of the home. As a thorough and professional cleaning company based in Oregon, we are dedicated to revitalizing your furniture and improving the overall ambiance of your living and working space.
Our upholstery cleaning service is strong enough to clean the deepest stains, gentle enough not to damage furniture, and safe for your entire family. Additionally, with our commitment to excellence and complete customer satisfaction, we guarantee to leave your furniture looking and feeling its best in no time. Contact us today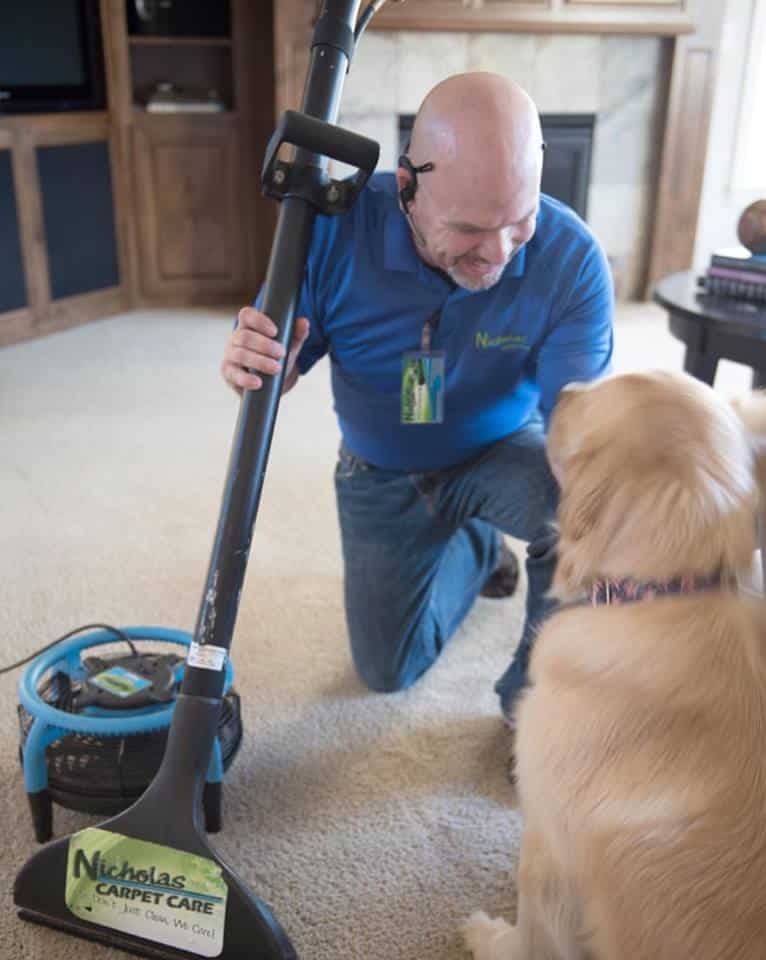 We hired *COMPANY NAME* for *SERVICE* and couldn't be happier with their service! From start to completion they were professional, on time, friendly, and were a pleasure to work with.
We couldn't be happier after the *SERVICE* service from *COMPANY NAME*. We will definitely be hiring them again in the future.
*COMPANY NAME* did an amazing job on our home. We would definitely recommend this company to anyone looking for professional *SERVICE*!
I highly recommend *COMPANY* to anyone who's looking for *SERVICE*. They were very thorough and reasonably priced as well!