We Don't Just Clean, We Care!
Tile & Grout Cleaning Beaverton OR
Top-Rated
Tile & Grout Cleaning in Beaverton
Manually cleaning your tile floors can be extremely challenging due to the effort and physical discomfort required. Additionally, it's almost impossible to achieve the same level of deep-cleaning outcome as those obtained through professional tile & grout cleaning services. In truth, standard cleaning techniques have little effect in removing dirt and grime from the porous surface of grout lines. And with time, these buildups can result in discoloration and detraction from the overall appearance of the flooring.
For a thorough tile & grout cleaning near me, you need a true expert. You need Nicholas Carpet Care. We are a family-owned business that offers a wide range of cleaning services, including carpet, wood, upholstery, and flooring surfaces. We have been established since 1992 and possess the skill and experience to engage in any of your cleaning needs effectively.
Achieving a perfect tile and grout cleaning outcome is almost impossible without a competent grout cleaning company. In line with this, residents and business owners of Beaverton, OR, can now conveniently engage a competent cleaning service to restore their flooring's appearance, no matter the type of tile or size of the room. We provide thorough tile and grout cleaning for residential and commercial areas, ensuring we bring your space to its original glory.
The nature of grout makes it such that it quickly accumulates grime, spills, and dirt. As such, we employ a unique cleaning process that helps us reach the hidden dirt trapped in the grout lines' pores. Our cleaning technique restores your tile and grout, making them look the best. We employ top-quality solutions that are specially formulated for tile and grout cleaning.
Searching for
Tile & Grout Cleaning Near Me?
After cleaning, we take the extra step to ensure your floors maintain their clean and fresh appearance. To achieve this, we apply a transparent seal protector penetrating grout lines, creating a protective barrier against spills and other stains. This coating guarantees complete protection from materials that could harm, damage, or discolor the grout. Our expert cleaners also enhance the effectiveness of future maintenance processes, ensuring your grout lines remain tremendous and clean for an extended period.
Along with tile cleaning, we also provide maintenance services and educate homeowners on keeping their flooring surface in prime condition. For homeowners looking to carry out DIY maintenance, we highly recommend regularly sweeping and mopping floors to prevent buildup, which can cause significant damage to the flooring surface. Dirt and stains from spills and dry soil are significant contributors to the deterioration of most flooring materials and can leave your floor looking dull, dirty, and lackluster. Some damage may be permanent, and even the best cleaning technique may not be able to reverse stains in grout lines. As such, it's always best to keep the floor free of dry soil to prevent damage and ensure flooring remains in the best possible condition.
We also recommend you avoid harsh cleaning solutions capable of breaking down sealants. Typically, tiles and grouts should be cleaned every six months to a year, depending on how frequently the area is used. These processes may feel overwhelming for some homeowners. In this case, residents of Beaverton can engage our comprehensive tile & grout maintenance service.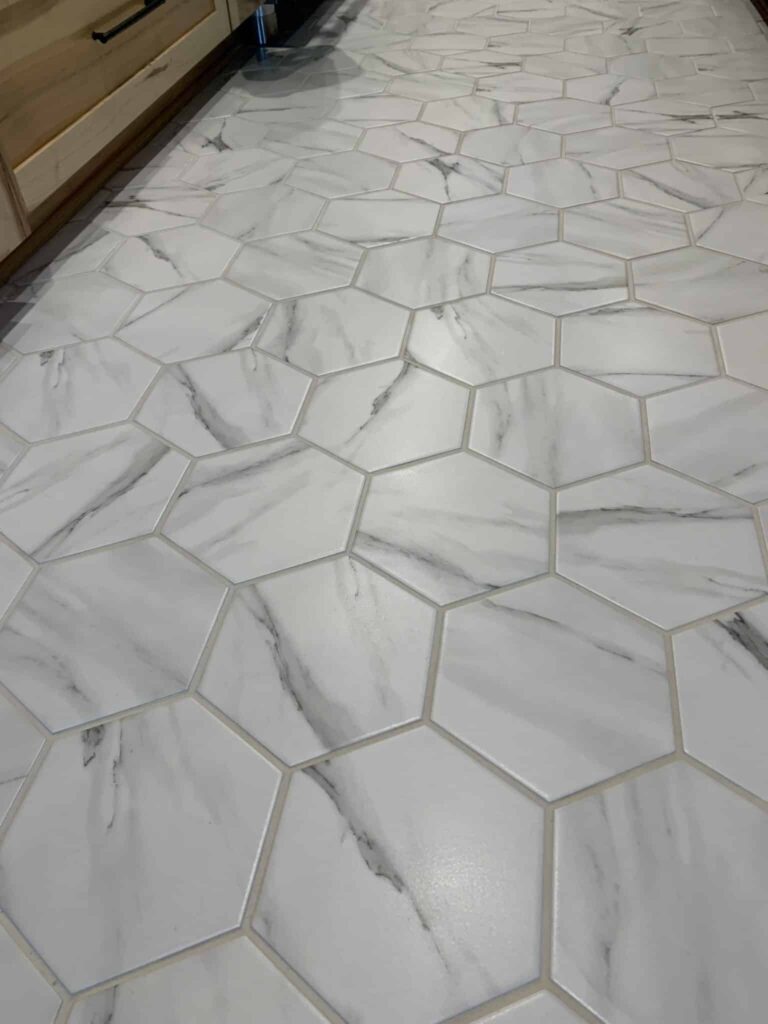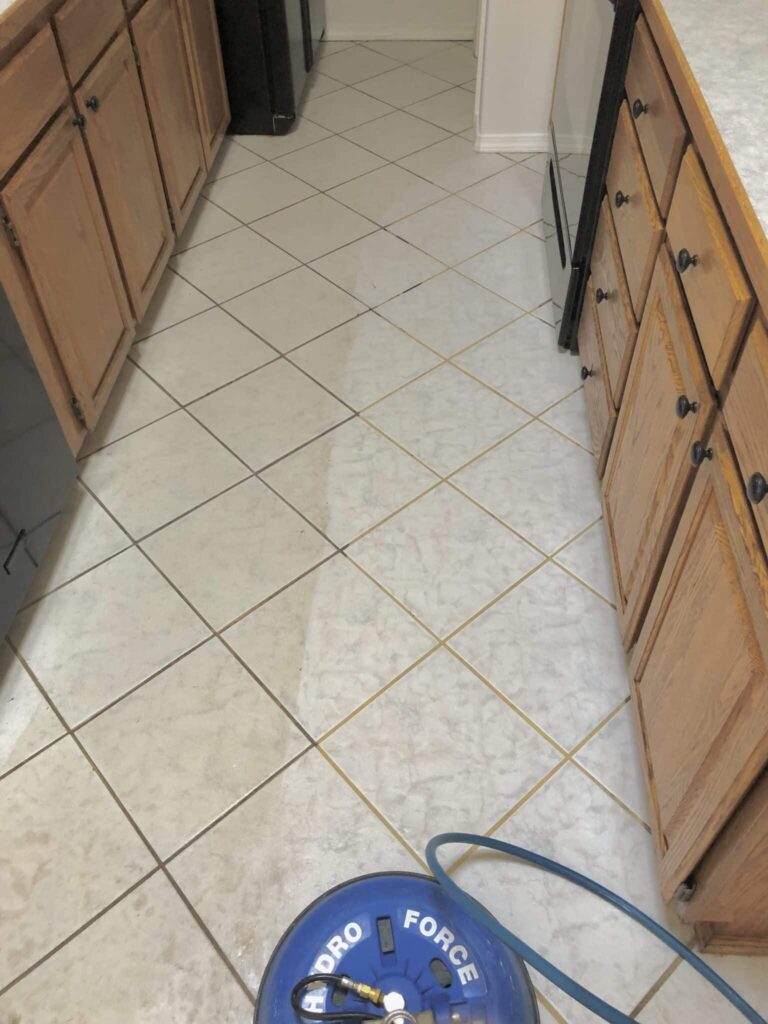 Expert
Grout and Tile Cleaning Beaverton OR Residents Trust
Beaverton is a vibrant town in the state of Oregon, with a population of about 97,000. Situated in Washington County, Beaverton is considered one of the top places to live in Oregon for several reasons, most notably its attractive combination of urban and suburban amenities. The town's housing sector is impressive, especially with the Housing Beaverton Project, designed to identify people's housing needs and determine what actions the city can take to promote housing creation.
Beaverton is also home to many young professionals due to its thriving economy. Pair this with a wide range of attractions, high quality of living, and proximity to basic infrastructure, and it's easy to see why Beaverton has developed a reputation as one of the highest-rated areas in Oregon.
Nicholas Carpet Care aims to restore the aesthetics of Beaverton homes and business properties with professional tile and grout cleaning services. We are committed to providing the highest cleaning service while promoting environmental sustainability by using eco-friendly techniques and solutions in our deep cleaning process.
We also offer top-rated carpet cleaning, upholstery cleaning, and carpet repair services.
Call Today for
Tile & Grout Cleaning in Beaverton, OR!
We also provide top-rated carpet cleaning, upholstery cleaning, and tile and grout cleaning.
Nicholas Carpet Care offers the best carpet restretch services in Beaverton, OR, with our professionals dedicated to their craft and committed to providing you with an exceptional carpet repair experience. Are you looking to eliminate buckling or ripping, repair seams, prevent wear and tear, improve appearance, or enhance safety; we are here for you no matter the reason. Nicholas Carpet Care specializes in all forms of carpet repair and restretching. Please call for top-quality Beaverton carpet restretching near me; we will be happy to evaluate your seam repair needs.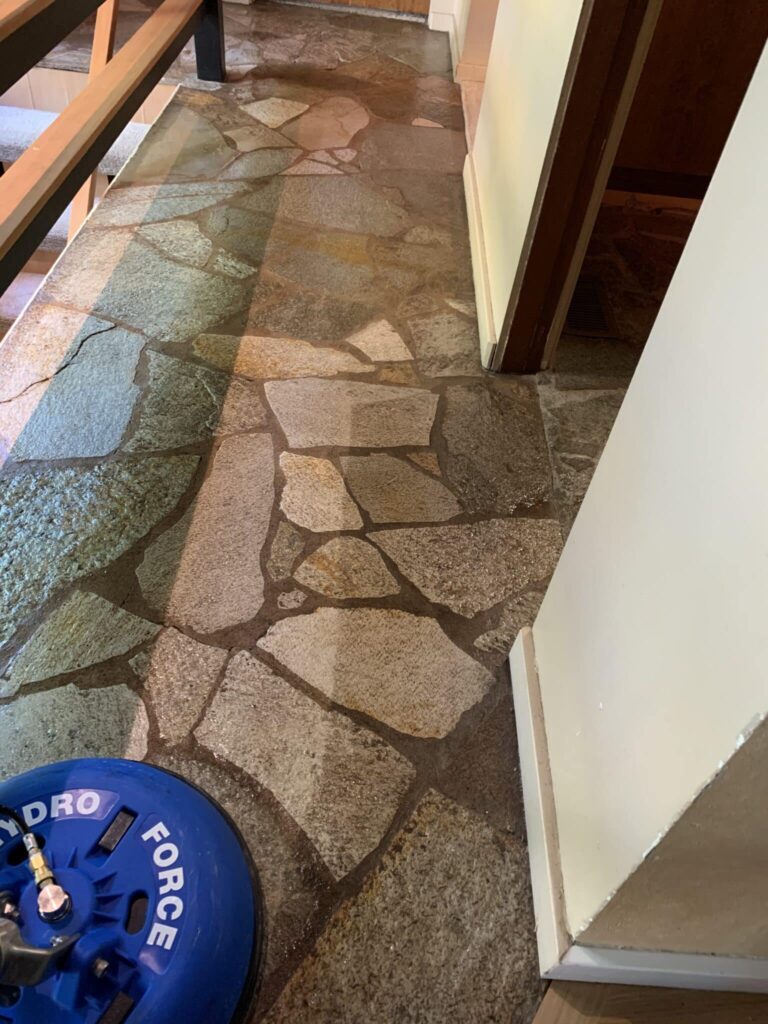 We hired *COMPANY NAME* for *SERVICE* and couldn't be happier with their service! From start to completion they were professional, on time, friendly, and were a pleasure to work with.
We couldn't be happier after the *SERVICE* service from *COMPANY NAME*. We will definitely be hiring them again in the future.
*COMPANY NAME* did an amazing job on our home. We would definitely recommend this company to anyone looking for professional *SERVICE*!
I highly recommend *COMPANY* to anyone who's looking for *SERVICE*. They were very thorough and reasonably priced as well!