We Don't Just Clean, We Care!
Carpet Cleaning Beaverton OR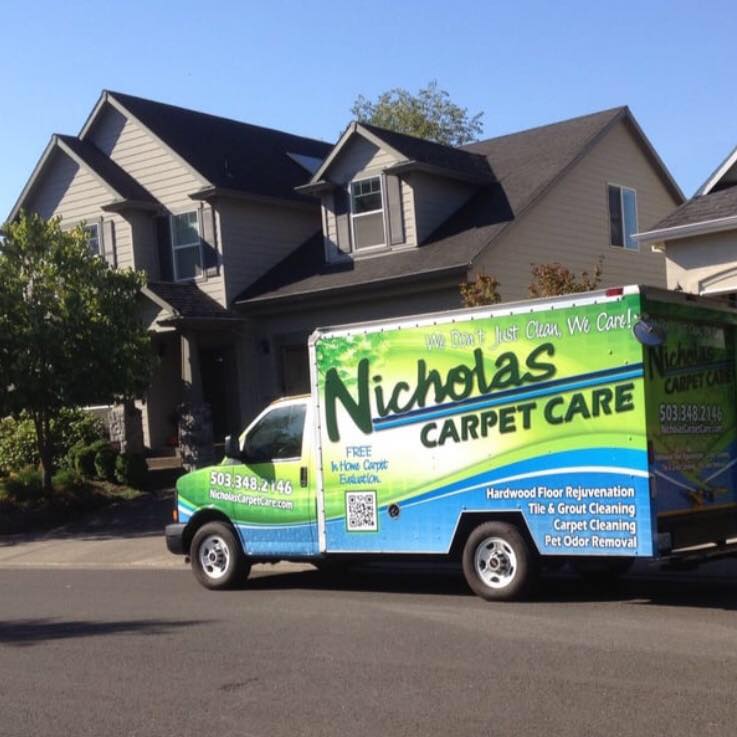 Top-Rated
Carpet Cleaning in Beaverton
Carpet brings a vibrant touch to any living space, providing warmth, comfort, and an expression of personal style. For the longest time, carpets have been an essential aspect of every home for their aesthetics and functionality. Yet, while carpets are great additions to every home, they also require regular maintenance to keep their beauty and freshness intact. Neglecting proper cleaning of your carpets can lead to stains, odors, and a lackluster appearance that detracts from their appeal.
When this happens, instead of getting rid of your carpets, you can preserve the beauty and functionality by seeking a professional carpet cleaner in your area. If you reside in and around Beaverton, OR, your best option would be to engage Nicholas Carpet Care.
Nicholas Carpet Care is a family-owned and operated carpet cleaning company with extensive expertise in cleaning carpets of various textures and designs. We use high-quality materials and the best techniques, guaranteeing that your carpets are effectively cleaned and rejuvenated to their original appearance. Engaging our professionals to clean and care for your carpet will provide you with quality cleaning services and ensure your carpets last for many years.
Our professionals employ the encapsulation cleaning technique for our commercial carpet cleaning process. For this process, we use a rotary machine and cylindrical brushes to deliver efficient, low-moisture cleaning. As the name suggests, the encapsulation process traps soil in the carpet fibers during cleaning and releases it when it dries. We then employ post-vacuuming to remove the encapsulated dirt, making it a highly efficient and sought-after method for maintaining the functionality and aesthetics of commercial carpets.
With the encapsulation technique, our professional cleaners can eliminate wicking, stains, and spills, keeping your carpet clean for extended periods. Additionally, it is safer and more secure as it eliminates the need for hoses or a water source. We strongly recommend the encapsulation technique for all commercial cleaning projects at Nicholas Carpet Care. We believe in the effectiveness and are confident it can provide clients with the highest satisfaction.
Searching for Beaverton
Carpet Cleaning Near Me?
Our professionals take a different approach to residential cleaning. We employ the hot water extraction technique for residential rug cleaning. This process helps to penetrate deep into the carpet fibers, effectively removing dirt, dust, and other pollutants. The high temperature helps kill bacteria, germs, and allergens, making carpets cleaner and healthier. With our hot-water extraction technique, you can relax knowing that your carpet is handled effectively and all stains removed effectively. For the best results, we advise homeowners to engage in residential carpet cleaning services approximately once a year.
Before carrying out any process, we evaluate your carpet for any requirements and restrictions. We then select the best possible solution for your carpet cleaning needs, with each method offering unique benefits. You can be sure we will choose the proper way for your residential or commercial cleaning needs. In some cases, we recommend supplementing both techniques when carpets become resistant to either encapsulation or hot water cleaning techniques.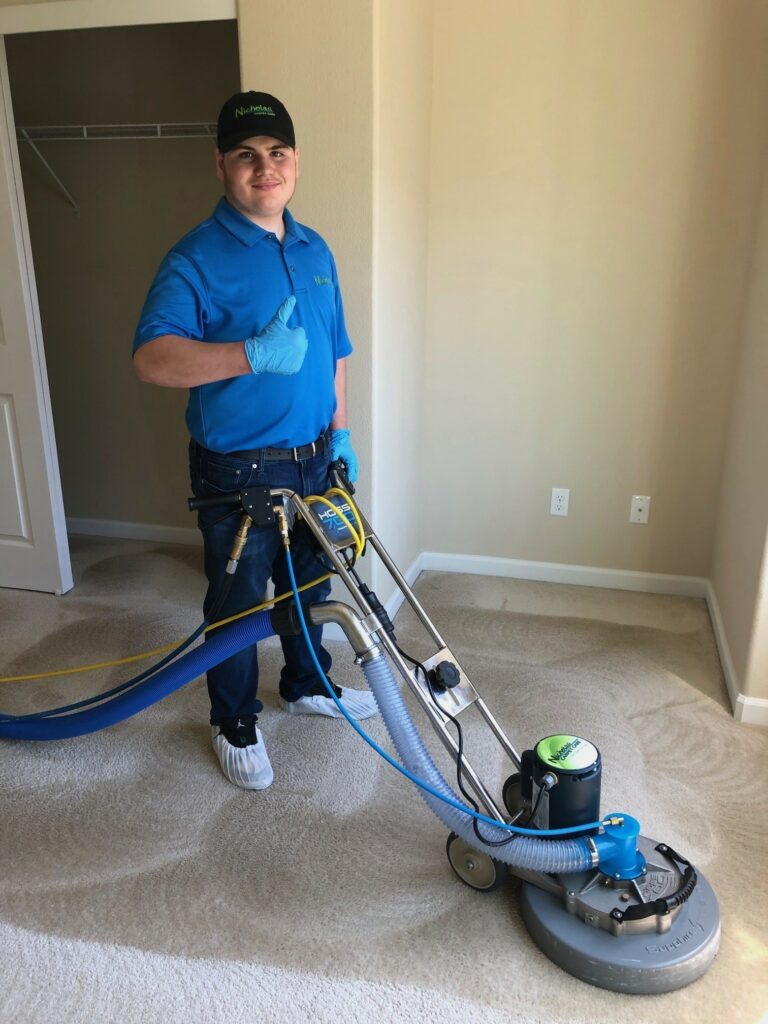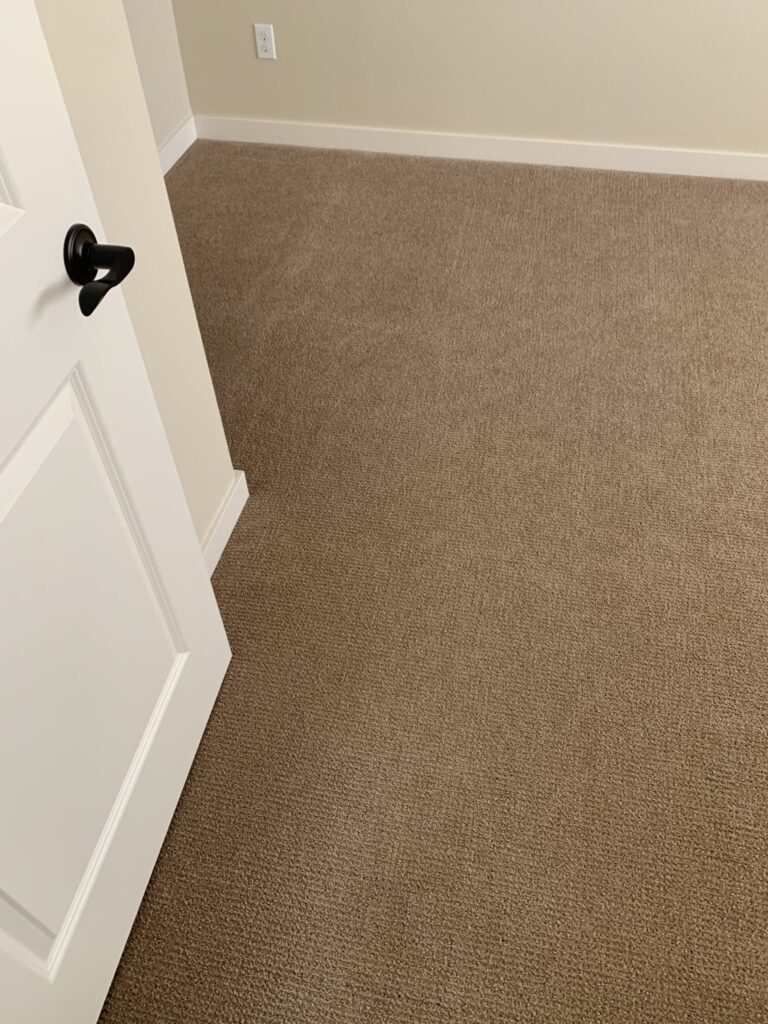 Expert
Carpet Cleaning Beaverton, OR Residents Trust
At Nicholas Carpet Care, we understand the importance of using the most effective methods for cleaning commercial carpets, which is why we utilize the most advanced techniques. Our cleaning process deeply penetrates carpet fibers, ensuring that dirt, dust, and other pollutants are effectively removed. We are confident that our methods will provide the best solution for your residential and commercial carpet cleaning needs. Our focus is always on delivering quality outcomes, and we strive to exceed your expectations with every cleaning.
We provide carpet cleaning in Beaverton, OR, a city located in Washington County, Oregon. With over 90,000 residents, it is one of the largest suburbs of Portland. Beaverton is well known for its vibrant and diverse community, providing a range of amenities and attractions for residents and visitors alike. The city is also home to numerous parks and recreational facilities, including the Tualatin Hills Nature Park and the Beaverton Farmers Market.
Beaverton also has a strong economy, with several major tech companies. The city's central location and proximity to portland make it a popular destination for those needing a suburban lifestyle with easy access to a bustling city. Overall, Beaverton is a thriving and dynamic city that continues to grow and evolve.
Call Today
for Carpet Cleaning in Beaverton, OR!
At Nicholas Carpet Care, we are committed to providing residents of Beaverton with the most advanced carpet cleaning service. Our philosophy is centered around adding value to your residential or commercial building. Whether you need routine maintenance or a one-time deep clean, our team of experts will work tirelessly to provide the ideal outcome.
We have earned a reputation as a reliable and trustworthy carpet cleaning company since 1992. This is due to our effective and thorough cleaning service, which relies on top-quality techniques to remove dirt and debris. With our cutting-edge process, customers can feel confident that their carpets will receive a thorough and healthy clean that is safe for their families, including children and pets. Contact us today for the best Beaverton carpet cleaning near me.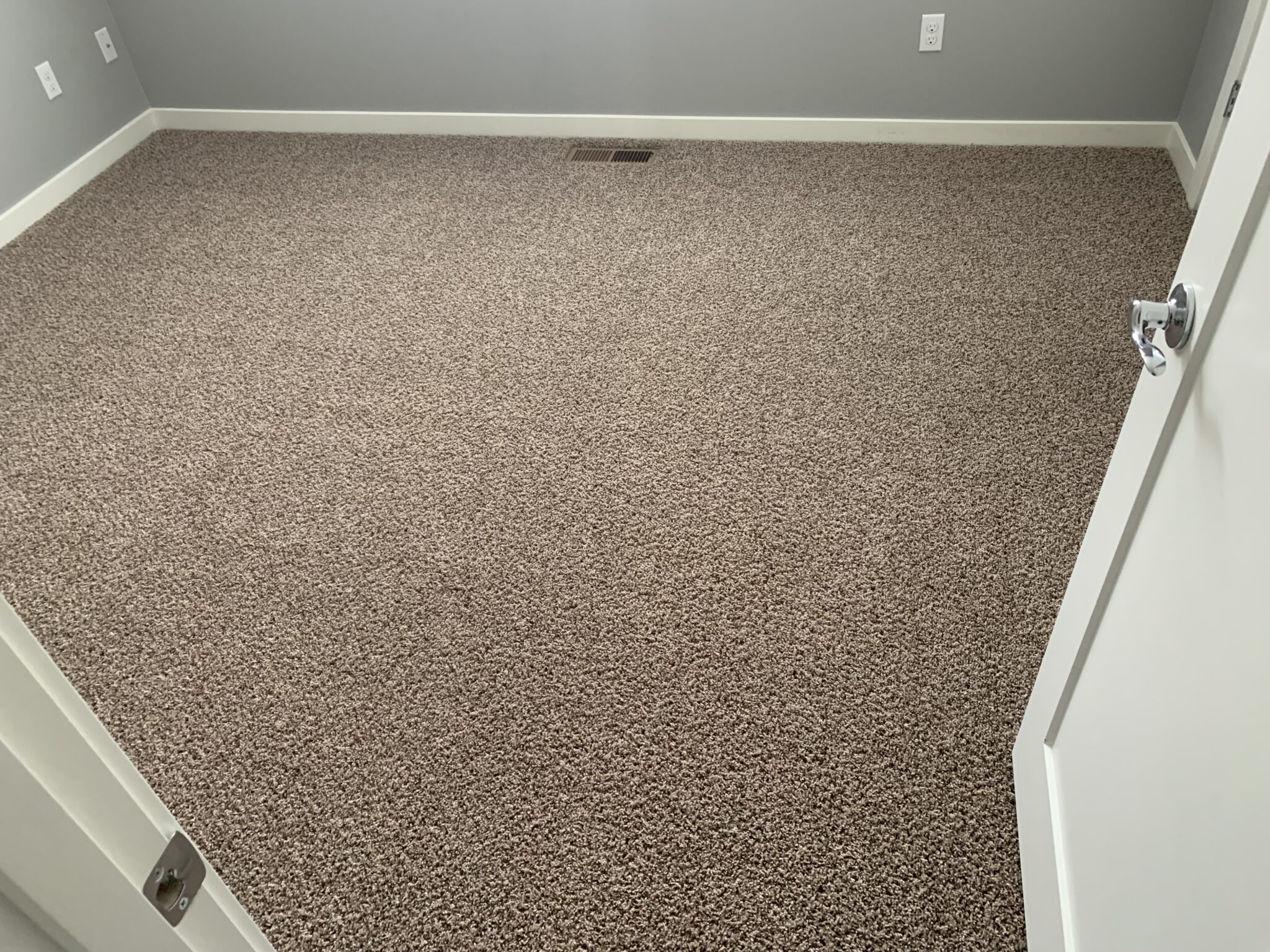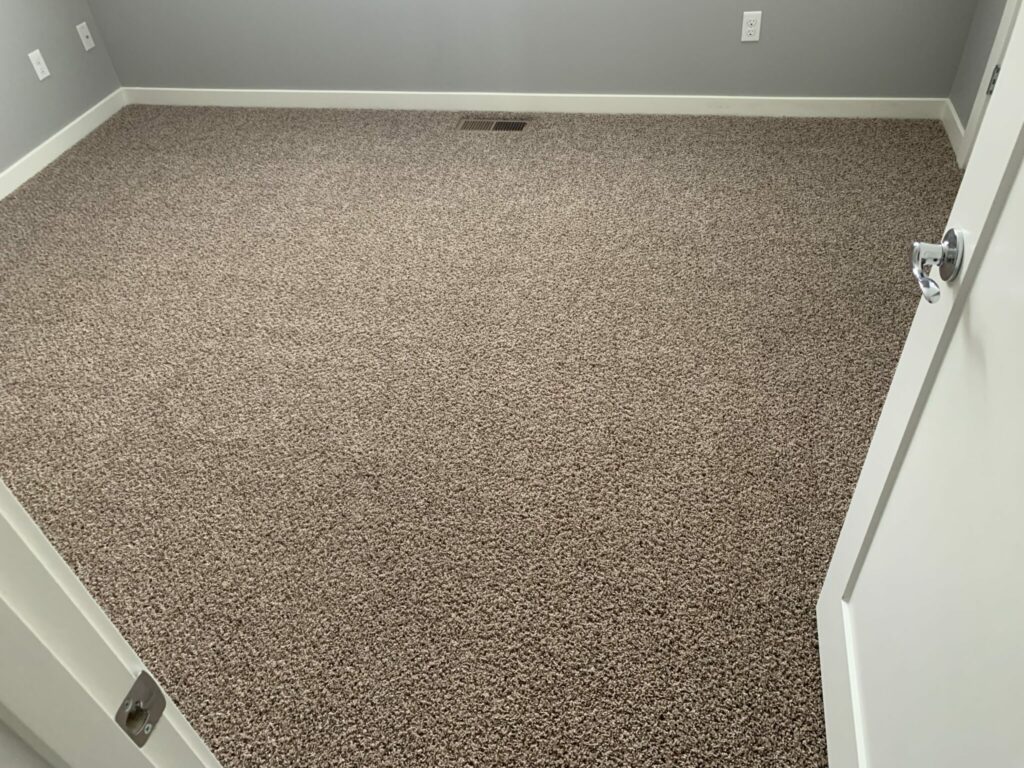 We hired *COMPANY NAME* for *SERVICE* and couldn't be happier with their service! From start to completion they were professional, on time, friendly, and were a pleasure to work with.
We couldn't be happier after the *SERVICE* service from *COMPANY NAME*. We will definitely be hiring them again in the future.
*COMPANY NAME* did an amazing job on our home. We would definitely recommend this company to anyone looking for professional *SERVICE*!
I highly recommend *COMPANY* to anyone who's looking for *SERVICE*. They were very thorough and reasonably priced as well!