We Don't Just Clean, We Care!
Carpet Restretch Beaverton OR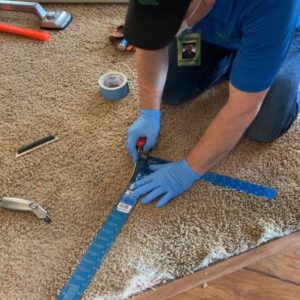 Top-Rated
Carpet Restretch Services in Beaverton
Consistent wear and tear in every home can take a toll on the carpets and flooring, particularly with many carpet fibers susceptible to damage. The truth is carpet waves and wrinkles can be frustrating, unsightly, and a significant risk for homeowners. However, completely replacing your carpet is costly and often unnecessary, especially with the prevalence of carpet repair services.
Engaging in a carpet repair service is a cost-effective way to improve your home's aesthetics, extend the carpet life, increase its value, and avoid risks of accidents. Hence, if you need carpet repair in Beaverton, OR, contact Nicholas Carpet Care to help make your carpet look great again. Over the years, our clients have come to trust us with their cleaning needs due to our dedication to delivering the highest quality outcomes and complete customer satisfaction. We have a reputation for handling even the toughest carpet and flooring challenges and ensuring you are delighted with the result.
Nicholas Carpet Care is a leading provider of several carpet repair services, including carpet restretching in Beaverton, OR. Our carpet restretch service addresses ripples and stretching in rugs that can occur due to several circumstances. These ripples adversely impact the carpet's visual appeal and pose a safety hazard. Hence, it is vital to address these issues as soon as they arise, and Nicholas Carpet Care is well-equipped to provide fast and effective solutions.
Another reason for needing carpet restretching is poor carpet installation. Loose and ill-installed carpets can easily stretch away from the anchors, causing multiple ripples. Whether you have a slight ripple or a significant, unsightly bulge in your carpet, Nicholas Carpet Care has the expertise and experience to provide a solution that meets your carpet stretching needs and exceeds your expectations.
We also provide sectional carpet repairs as a last resort for areas of carpet that can't be fixed unless they are cut out. Typically, we carry out sectional repairs in several sizes; however, to maintain the look and originality of the carpet, the smaller the size needing repair, the better.
The sectional repair process begins by cutting out the affected area and selecting a piece of carpet to use as a patch. Once the patch has been chosen, we remove the old, damaged section of the carpet and carefully glue the new piece in place. Our expert professionals take caution in ensuring a seamless, flawless repair so that the finished result is indistinguishable from the original carpet. This process is swift and efficient, and we strive to bring new life to your damaged carpet. Contact us today for your carpet restretch in Beaverton, OR, and learn how we can help you restore your carpet to its former glory.
Searching for
Beaverton Carpet Restretching Near Me?
Do you need your carpet seam repaired? We've got you covered. There are numerous scenarios in which the seams in the carpet can become separated, necessitating the need for repair. Wear and tear of the seam glue, and wetness due to poor cleaning technique are some of the most common reasons for seam damage. Whatever the case, when these disruptions in the seams occur, it is vital to address them promptly to prevent further damage or unraveling of the carpet.
At Nicholas Carpet Care, we repair the seams to restore the appearance and integrity of your carpet, ensuring its longevity and continued function in its intended space. We specialize as a carpet restretch company and employ our years of experience to handle any issue.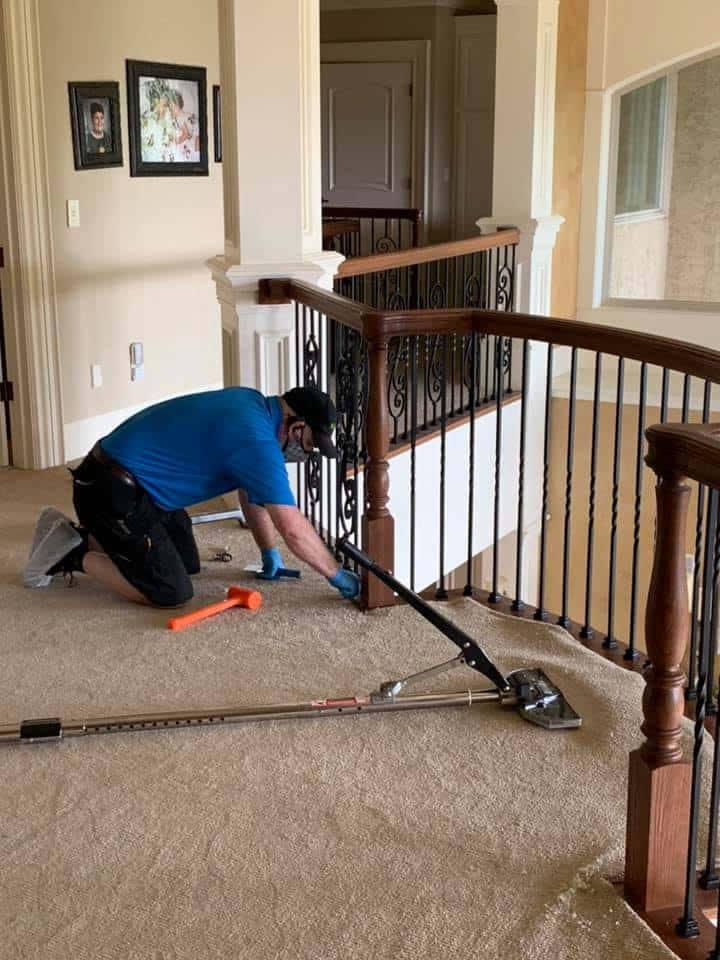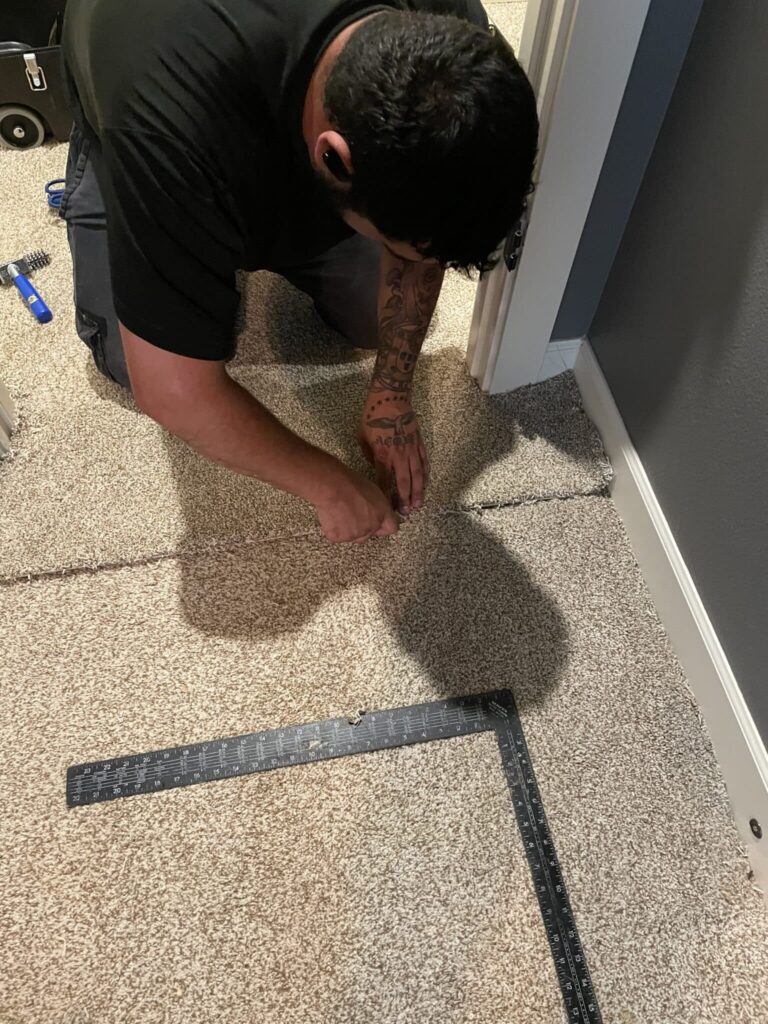 Expert
Carpet Repair Beaverton OR Residents Trust
Beaverton is a thriving and dynamic community in the state of Oregon, with approximately 97,000 residents. It is widely regarded as one of the top places to live in Oregon due to its blend of urban and suburban features. The housing sector of the town is particularly noteworthy, with the Housing Beaverton Project playing a significant role in identifying the housing needs of its residents and working towards promoting the creation of new housing opportunities.
In addition to its robust housing sector, Beaverton is a popular destination for young professionals, thanks to its thriving economy and numerous job opportunities. The town boasts a wide range of attractions, a high standard of living, and easy access to essential infrastructure. All these factors combined have earned Beaverton a well-deserved reputation as one of the most highly-rated places in Oregon.
Call Today
for Carpet Repair & Carpet Restretching in Beaverton, OR!
Nicholas Carpet Care offers the best carpet restretch services in Beaverton, OR, with our professionals dedicated to their craft and committed to providing you with an exceptional carpet repair experience. Are you looking to eliminate buckling or ripping, repair seams, prevent wear and tear, improve appearance, or enhance safety; we are here for you no matter the reason. Nicholas Carpet Care specializes in all forms of carpet repair and restretching. Please call for top-quality Beaverton carpet restretching near me; we will be happy to evaluate your seam repair needs.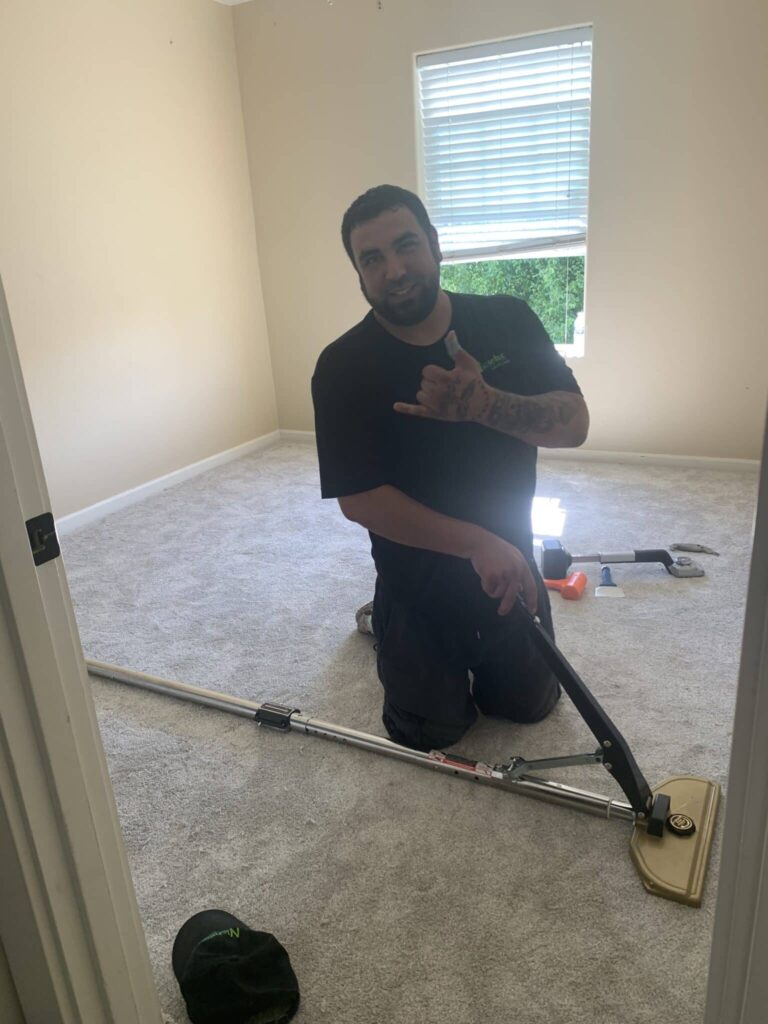 We hired *COMPANY NAME* for *SERVICE* and couldn't be happier with their service! From start to completion they were professional, on time, friendly, and were a pleasure to work with.
We couldn't be happier after the *SERVICE* service from *COMPANY NAME*. We will definitely be hiring them again in the future.
*COMPANY NAME* did an amazing job on our home. We would definitely recommend this company to anyone looking for professional *SERVICE*!
I highly recommend *COMPANY* to anyone who's looking for *SERVICE*. They were very thorough and reasonably priced as well!